Thank you to everyone who took part in our Novels That Shaped Our World programme of events and Games Jam in April. We invited jammers to create games and playful adaptations of books in the BBC's Novels That Shaped Our World list and we were blown away by the creativity of all the submissions. To accompany the Jam we programmed a series of workshops, talks and events and if you missed these you can catch up on our Youtube playlist.
The Winner
The winning game was Frankenstein's Double Wedding, Or, The Modern P…Romeo…theus by Will Binns. You play as Dr. Frankenstein and with the help of your Monster and Betrothed, organise a double wedding. Of course you will need to sort out catering, florist, venue and wedding guests, and not forgetting create a spouse for your monster! The game uses the gothic themes and setting of the novel, which makes you feel like you have entered the world of Frankenstein but then provides an unexpected twist on the well known narrative. Also the instructions are entertaining as a story in themselves. Lines such as, 'During a STORM, everything changes. Lightning crackles across the sky, rain leaks through the roof of your Laboratory, and the booms of thunder mask the terrible gears of your Machine' were very atmospheric! We also really liked the focus on relationships and family – at the end of the day doesn't the monster just want to be loved?
"I chose Mary Shelley's Frankenstein as the basis for my game because, my design ethos was "what makes you passionate, what makes you hoot and holler in games?" I thought, if I want to make or play a game, I want it to be something that I can just fill with everything that I like. And I've always been a huge fan of classic monsters, and bold, gothic, heightened realities – people throwing aside curtains, lightning illuminating them as they make a speech about life and death and their place in the world. Frankenstein is such a tragic story, really, but the story and the monster has this weird space in pop culture that I thought would be fun to dig into. There's a wedding in the book, but it doesn't go very well, and I thought about that Shakespearean idea of ending a comedy with a wedding. I wanted to give the characters a chance at being something happier, where that kind of "monstrous" nature could be embraced instead of rejected, because I thought that would be kind of cathartic. I would love to see people hack the game and tell other stories with the mechanics, or think about the stories they keep in their hearts. And I hope that I can get across a little of what games and books can share, that idea of working through and telling another story for a little while. And I hope that people play the rest of the games in the jam, and make something themselves, because it was a lot of fun to do."

Quote from Will Binns, creator of Frankenstein's Double Wedding
Visit the Leeds Libraries catalogue to borrow the book or eBook of Frankenstein.
Runners Up
The two runners up were Fortune of War: A Game of Napoleonic Era Naval Life by Tonnvane Wiswell and The Open Wizarding Challenge by Susan and Michael Clark.
Fortune of War
This was such an incredibly complex and well conceptualised game based on the Jack Aubrey Novels by Patrick O'Brian. We loved how this game explored all the different aspects of life at sea. Although battles do play a big part, there is so much more going on and the aim is to have the most gold, glory, and recognition for "service to the crown" so you can peacefully retire – if you live that long. There are secret missions and sea events include, 'Crew member eaten by shark' and 'Mutinous Sailors'. We really think this adventurous game will inspire people to try the Aubrey/Maturin books.
"About three years ago, I read a quote from a science fiction writer in which she described how she was a huge fangirl for Patrick O'Brian's Master and Commander series. She said it was the words that sucked  her in – the beautiful, exotic, arcane and glorious language of 19th century naval life made her mind sing with joy – so many new words! And such an immersive world created just with ink and paper! So I picked the first one up and was instantly transported to the decks of a sailing ship, peopled with characters so lively and believable I found myself on the edge of my seat worrying about whether or not they would survive a fight, or have the woman they loved return their affection. I've missed my stop on the Underground more than once because of these books!

When the opportunity came up to design a game based on a book I love, I knew immediately it would be the Aubrey/Maturin series I chose, because even though they're easy books to find, I think they're overlooked by serious readers. I wanted people to understand that there's more to these books than just high seas combat – there's humor, passion, and plenty of swabbing the decks. I hope my game will inspire other people to pick up these ripping good reads and give them the love they deserve. As for me, I'm only halfway through the series, but after designing this game, I'm eager to set sail again."

So I'm a playwright, software quality assurance manager, and hard core strategy board gamer. My all time favorite game is Puerto Rico, and my current favorite is Wingspan".

Quote from Tonnvane Wiswell, creator of Fortune of War
Visit the Leeds Libraries catalogue to borrow the books, eAudiobooks or eBooks of The Jack Aubrey Novels by Patrick O'Brian
The Open Wizarding Challenge
The Open Wizarding Challenge by Susan and Michael Clark was an incredibly creative adaptation of the Harry Potter novels, which imagines a time when magical and non-magical communities co-exist and can share an adventure. The challenge is to navigate the rooms and corridors of the wizarding school, dodging the moving staircases and overcoming obstacles to be the first to reach the exit with their bag of collected items, earning the most victory points. All our favourite Harry Potter elements are featured, including mandrakes, talking portraits and even The Room of Requirement appears when you most need it!
"My own reading choice leans particularly towards the fantasy genre. I really appreciate the concept of entering another world where features of an alternative yet recognisable world is brought into existence, all the better if magic and mystical creatures are featured!

I chose the Harry Potter series as a base to my game because it appeals to both younger readers and adults and can be enjoyed together as a family.

Aside from the main story and characters in the Harry Potter series, there are so many fantastical and whimsical elements which make the whole setting so charming and enthralling. The stories encourage you to imagine walking through the corridors along a map that marks your footsteps. Being in a place where portraits on the walls wave to you or move from one picture to another. You might stop to have a chat with a ghost or enter a room where keys might fly or one where books may bite. You might get lost because the staircase you are walking on has moved or find a room that doesn't appear on any map but appears when you need it.

From all this, the game took form as an adventure which explored some of the more whimsical elements of the story….after all, who hasn't imagined having an invisibility cloak or being able to walk through a wall?"

Quote from Susan Clark co-creator of The Open Wizarding Challenge
Visit the Leeds Libraries catalogue to borrow the books, eAudiobooks or eBooks of the Harry Potter series.
Congratulations Will, Susan, Michael and Tonnvane and thank you for all the work you put into your creations!
There were so many other fantastic submissions, so please take a look at them on our itch.io page. These are some of our highlights:
Big Crow created a beautiful solo keepsake role play game called A Journey Between Worlds inspired by four fantasy series, with carefully chosen quotes and illustrations.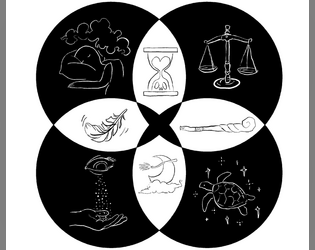 Finding Mr Darcy used images from the British Library's collections to create a game that made a social commentary on the world of Jane Austen. We loved how Build a Monster, took inspiration from our old copy of Frankenstein and created a fun and accessible game with stunning visuals.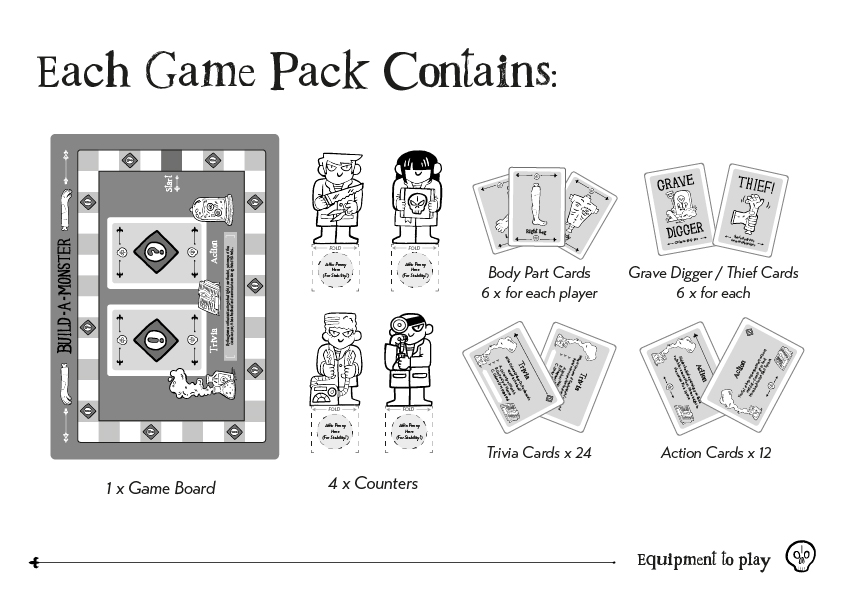 We had some great digital submissions too! We were particularly intrigued by Buttercrumble's use of augmented reality in 1984: The Resistance. The game encourages you to join "The Hood", overthrow Big Brother and interact with your local world in a new way. Gifts From Arthur invites the player to explore the character of Boo Radley from To Kill A Mockingbird by taking a look at the tree where he leaves gifts for the children.
Sloth Surprise was created in just 24 hours and uses amazing coding, illustration and storytelling skills to bring to life a particular scene in HMS Surprise, where one of the characters carries a wild sloth aboard the ship.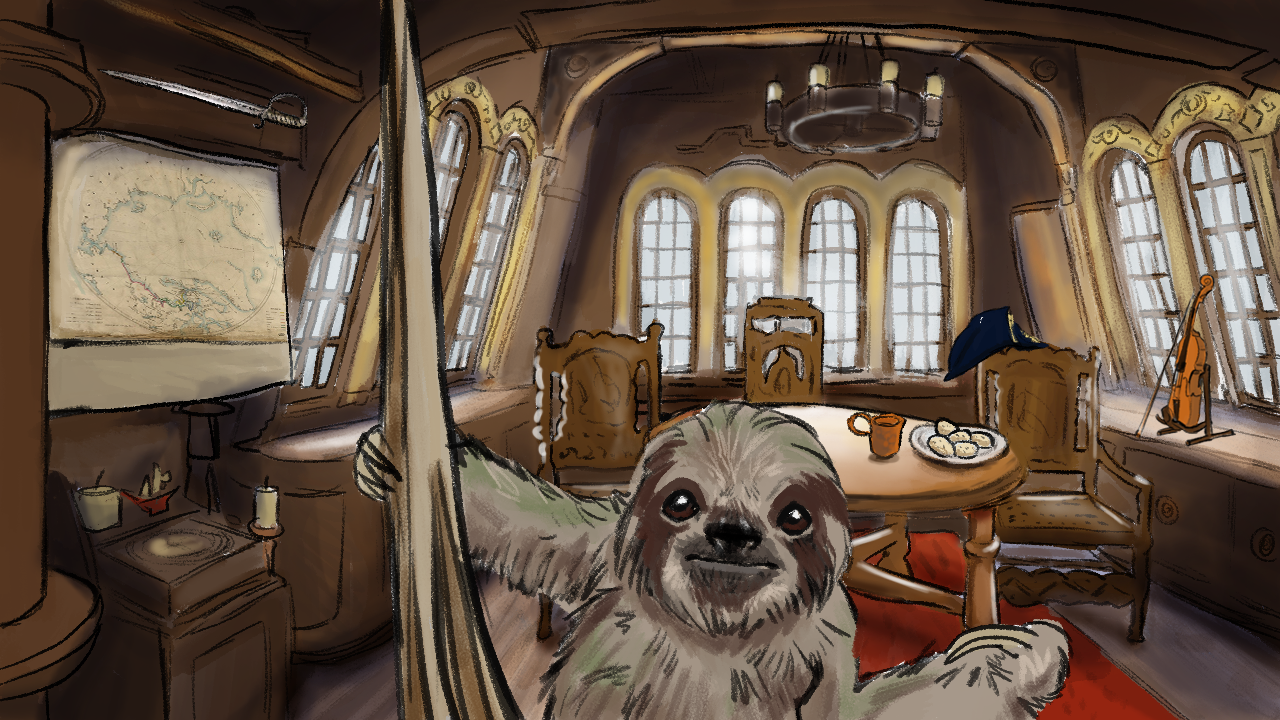 Of You by Darren Edwards is a role playing game inspired by "A Game of You", the 5th volume in Neil Gaiman's Sandman Library. It encourages players to journey into fantastical worlds and can take inspiration from other books, such as Alice in Wonderland.
I Would Prefer Not To is inspired by Herman Melville's short story Bartleby, the Scrivener and uses mechanics which conveys onto the players a sense of Bartleby's world view as they see their options in life shrink and all they can do is respond with "I would prefer not to".
A Game of Thrones is one of our favourite series from the list (see our Behind the Books talk) so we were really pleased to see a game inspired by George R. R. Martin's epic fantasy. A Clash of Kings cleverly uses the mechanics of chess but players are encouraged to negotiate and make deals with each other although, just like in the book, there is nothing to stop players breaking their word in an attempt to further their own claim to become ruler of Westeros.
Feedback from the judges:
Izzy Bartley, Digital Learning Officer for Leeds Museums and Galleries – "I was amazed at the amount of thought, attention to detail and creativity that the designers poured into their games. It was a privilege to be able to explore them all, and I spent a lot of time marvelling at how inventive people can be".
Ann Jones, Cards or Die – "I thoroughly enjoyed being part of the Games Jam. It was so inspiring to hear and see all the creative game ideas. I went out and got a copy of HMS Surprise and I've got The Bell Jar back out to re-read so it has certainly encouraged me to read more too".
Rhian Isaac, Collections Manager for Leeds Libraries – "It was such a joy to look at all the wonderful and creative submissions we received. Everyone had spent so much time and energy on their designs and had really thought about the connections to their chosen books. Of course, I was thrilled when I spotted images from our special collections in some of the games too!"
Claire Duffield, Digital Engagement Librarian for Leeds Libraries – " It has been a pleasure to be part of the Games Jam! Everyone involved made the Games Jam friendly and inclusive by sharing their experiences, passions and encouraging others. The games submitted reflect the diverse ways in which books fire creativity. Can we do it all again!? "
We have really enjoyed hosting this jam and have learnt so much from everyone. We hope that these games inspire you to read one of the novels from the BBC list and you can borrow them all from the library.
Thanks to Libraries Connected, Arts Council England and BBC Arts for making this possible and to everyone who has submitted games or taken part in our events.